Floor Installation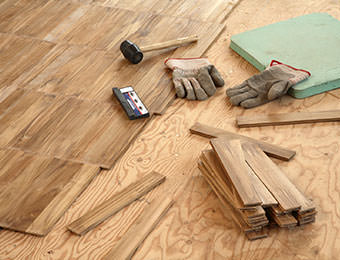 If you are considering having
wooden flooring installed
, starting from a blank canvas is a very thrilling prospect. With a variety of wood types to choose from, designs to pick and colour moods to select to make your space come alive – we are happy to help you build your vision. If your existing wooden floor is in need of a revamp, we can source and install wood flooring to blend in. Whatever your requirements - we do the work, so you can enjoy the results.
Stair Refinishing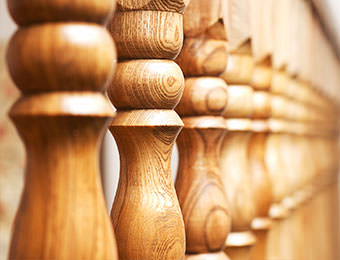 A solid wooden staircase is an impressive feature of any home. Restoring this highly utilised space is a labour-intensive process, but worth the effort, if done with skill and patience. With a wealth of experience,
refinishing stairs
in many homes across London, we will ensure that each stage of the process is handled professionally. Please note that as floor refinishers, we specialise in refinishing the treads.
Floor Repairs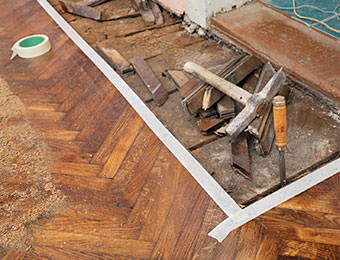 A range of factors are responsible for causing damage to wooden flooring, in the form of water damage, gaps, furniture dents and splintering, to name a few. We approach each
floor repair
project from a unique perspective, meticulously sourcing and selecting matching wood to blend in with your current canvas, delivering delightful results.
Floor Staining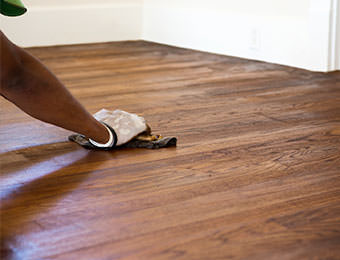 Adding colour to your floor is a highly effective way to bring additional character to your space. Whether you opt for a subtle shade or a dramatic statement, we deliver your vision with skill and precision, using first-rate products to make your
wooden floor
a prominent and distinctive feature of your room.
Floor Sanding and Finishing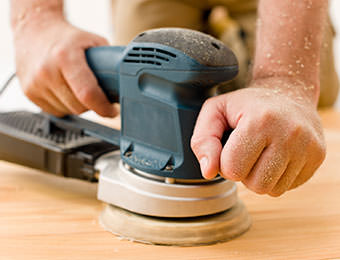 Wooden floors endure a great deal of traffic, with stains, scratches, scrapes and the constant thoroughfare of everyday activity leaving them worn and damaged. In our vast experience, we've contended with the minimal to the extreme,
restoring and finishing wooden floors
of all types to prime condition, whether recently installed or decades old.
Floor Maintenance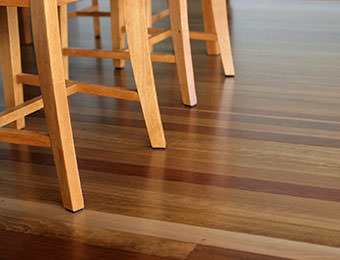 Implementing a system of ongoing care and maintenance is an essential aspect to prolonging the life of your wooden flooring. Our high calibre aftercare product range is sourced from a niche manufacturer, with over 110 years specialising in wooden floor products. We're happy to apply our expertise, by professionally maintaining your floors at regular periods, or providing you with the products to carry the work out for yourself.
Carpet Removal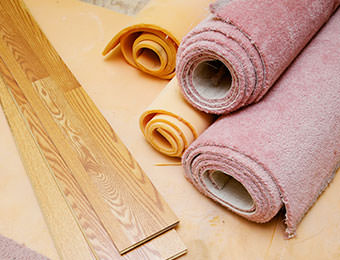 If you are making your mark in your new home, or making improvements to your current space, removing existing carpets, particularly older carpets is a messy and strenuous effort. Our carpet removal service takes the pressure off your shoulders when carrying out renovations, so that you can focus your energy on the rest of your project.