Maximise the Magnificence of your Wooden Floors
find out more
Welcome to Maxymus Floor Care Ltd.
Specialists in the restoration and care of wooden flooring
With a stunning portfolio of domestic and commercial properties, we've built our expertise on our commitment to high standards of workmanship, and our passion for enhancing the innate elegance and depth of natural wood.
Thanks to our floor sanding services in Hertfordshire as well as North London, we've transformed neglected wooden floors of all varieties and styles to their finest glory. A well-maintained wooden floor brings a distinctive look to any space, making it our mission to help our customers marvel at their mosaics, take pride in their parquets and find happiness in their herringbones.
Whatever your wooden floorcare needs, we're dedicated to finding the right solution, using quality tools and materials for the preparation, finishing and maintenance your floors deserve.
Get in touch to discuss what we can do for you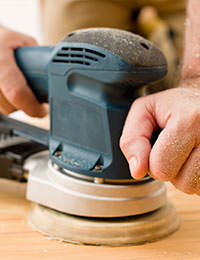 Services
Maxymus Floor Sanding London is happy to undertake domestic as well as commercial floor sanding in Hertfordshire & North London as well as the surroundings areas. The particular needs of domestic floor refurbishment can vary
find out more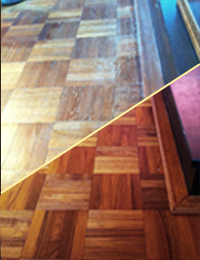 Gallery
Our wood floor restoration work can dramatically improve the look and feel of your worn, stained or marked floors. We excel in the restoration of mosaic, herringbone and parquet floors and will
find out more