Still Undecided on Wooden Flooring?
Many of our new customers can be a bit nervous about having wooden flooring installed. It is a very different look to having carpet and this is a big decision that really affects your living areas. But if you are still undecided on wooden flooring, then please read on; we can definitely put your mind at rest.
We always take photographs of completed jobs, once the flooring has been fitted. This shows the quality of the work we do and will give you lots of ideas of finishes and styles and designs of the layout of your wood. We can treat your floor with whatever finish you like, varnish oil, different shades, as well as matt through to high gloss.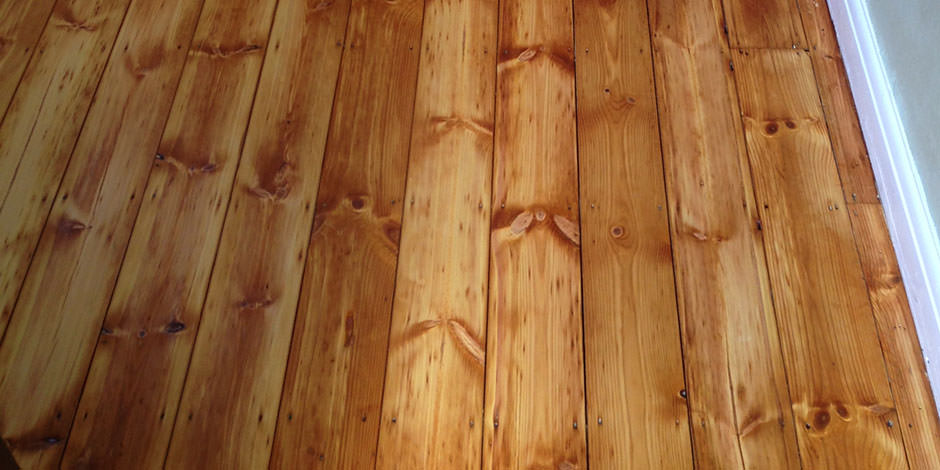 We are also working hard to get lots of reviews so you will see that our customers are also very happy with the work we do.
But above all, the benefits of having having wooden flooring far outway the benefits of having carpet.
For starters, and probably the top benefit is that it is far easier to keep clean. There are many products on the market today to clean wooden flooring. The choice is totally yours, but we will recommend quality products that will keep your wood hydrated and looking perfect.
It is far better to have wooden flooring when you have allergies. Carpets hold onto lots of fibres, hair and pollen. Animal hair will just be swept away and once cleaned, your flooring will be dust free and as allergy free as possible. But don't forget to clean under your furniture as well, taking care when moving it.
There are not many vacuum cleaners that are powerful enough to remove all dust and hair. And those that probably are will really pull at your carpet, weakening it and wearing it. With a wooden floor, you can either vacuum it, carefully, or just sweep it with a soft brush, keeping the quality of the wood finish exceptional as well as scratch free.
If you are concerned about having a cold wooden floor, then please don't be. Wooden floors are actually not cold, not like hard granite and the tile options people have laid in their kitchens and hallways. It won't always be as cosy as carpet, but there is nothing better on a warm day to have wood flooring underfoot.

The heavy traffic areas work far harder for you with a wooden floor than with carpet. As well as looking dirty quicker, or fading in sunlight, if you need to cover with a mat, carpets also flatten quickly in heavy traffic areas and start to look old. Wooden flooring can be cleaned regularly and as long as you take care, then they will look wonderful for many years.
You will need to take a bit of care though. It is advisable to put pads on the bottoms of your chairs to avoid scratching your floors, as well as being careful when you move furniture, but we can assure you that you will be so pleased with your wooden floor installation that you will wish you had done it years ago!
And don't forget if you want a little bit of a cosy feel in certain areas, then rugs will add a really contemporary feel to your home and can be kept clean far better than carpet. And soft furnishings within your rooms will keep your room looking warm, yet stylish.
The main benefit of having wooden flooring however, is that it looks totally fabulous! Stylish and contemporary, it will make your home more saleable if the condition is good, as it keeps the lines and aesthetics of your home clean and clutter free.
Working throughout London as well as Hertfordshire, we consistently strive to give or customers the best service possible at the right price for your budget.
Please call us on 0208 166 5136 if you are now convinced that wooden flooring is the best option for you. We look forward to hearing from you.